Swan Hellenic Cruises 1998
On-board facilities
Our ship, mv Minerva, combines the relaxed and friendly atmosphere of a small ship with the luxury and comfort of a wide range of amenties available on board. Launched in April 1996 and at 12,000 tons, she takes about 300 passengers.
Main Deck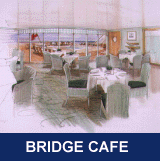 On the Main Deck can be found The Dining Room, our restaurant accommodating just under 300 passengers. A free seating arrangement at all meals is a popular and easy way for you to meet your fellow passengers. The cuisine on board is international, with produce and ingredients local to the areas we visit. A jacket and tie is normally required for gentlemen in the Dining Room.
The Lounge is the social heart of the ship. Here are our informal lectures, and here in the evening you can dance to a small band or chat with new found friends. For a more intimate atmosphere, try our Wheeler Bar, named after Sir Mortimer Wheeler, one of the co-founders of Swan Hellenic.
A beauty centre, including a massage and sauna, and a shop are also found on this deck.
Public rooms on this deck include our Bridge Cafe, offering a less formal arrangement for all meals. On a fine day, you can also eat around the swimming pool, as the Cafe leads out immediately to it. The Orpheus Room offers a cool and quiet atmosphere to contemplate your cruise experience.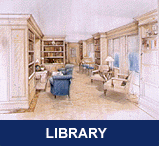 Minerva's library is the best stocked one afloat. Besides a wealth of reference books pertaining to the history, architecture and culture of the places we visit, there is also a library of light reading for those lazy days at sea.
The 90-seat auditorium is the venue for specialist lectures, or a film show, or a classical music recital in the evenings. There is a Card Room for keen players and a Smoking Room for those who enjoy it still.
An encircling teak promenade is the main feature of this deck, in keeping with the traditional design of Minerva. Other facilities available on the ship include 2 lifts, a launderette, a hospital and a gymnasium.
Latest news